Why try yoga?
Yoga can be very beneficial, not just physically, but mentally. According to Dr. Natalie Nevins at the American Osteopathic Association, "The relaxation techniques incorporated in yoga can lessen chronic pain, such as lower back pain, arthritis, headaches and carpal tunnel syndrome. Yoga can also lower blood pressure and reduce insomnia."
Other physical benefits of yoga include:
Increased flexibility
Increased muscle strength and tone
Improved respiration, energy and vitality
Maintaining a balanced metabolism
Weight reduction
Cardio and circulatory health
Improved athletic performance
Protection from injury
If that's not enough, yoga helps reduce stress (which can then reduce back or neck pain, sleeping problems, headaches, drug abuse, and an inability to concentrate due to stress)  and creates a more positive outlook on our daily challenges.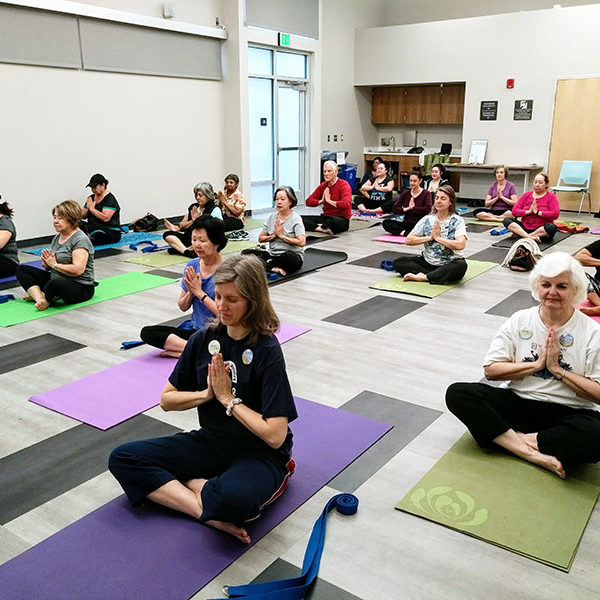 Classes start August 15 at the Betty Rodriguez Branch Library
Have you ever thought of trying yoga or do you already practice it? Then the yoga classes at the Betty Rodriguez library are just for you. (Click here for Google map)
Two classes will be offered each Tuesday starting August 15th and will continue through December 19th.
9:15am: 45-minute classes for those who would like the help of a chair
10:30am: an hour-long mat class
The classes are free of charge—provided for by the Friends of the Library—and suited for all abilities.
Call the Betty Rodriguez library at 600-9245 for more information.